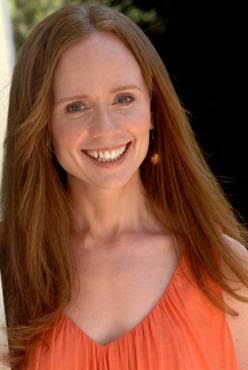 Sheva Carr
Sheva Carr is the visionary behind the Operation Big Sister Project and its Executive Producer. She is also the founding CEO of HeartAmbassadors and The Fyera Foundation, and Co-Vice President of UN Peace Messenger Organization Pathways To Peace, the three umbrella organizations sponsoring Operation Big Sister. She is an author, speaker, doctor of Oriental Medicine and expert HeartMath trainer and coach, and loves to help people find fulfillment and peace within the power of their hearts. Featured as a "love luminary" in Marci Schimoff's New York Times bestselling book "Love for No Reason," she founded the Sunflower SunPower Kids program in Nicaragua, she collaborates closely with www.mediaimpact.org to create media for social change, and brings teens from Israel and Palestine together with www.creativityforpeace.org under the motto "An enemy is a friend whose story you have yet to hear." Students in Sheva's HeartAmbassador Program master multiple personal development and healing techniques for self-empowerment, which liberate their capacities for the service projects they create and participate in worldwide. In her role as the architect and director of HeartMath's HeartMastery Program, and a collaborator on the HeartMath Institute's Health Care and other initiatives, she speaks to people all over the world on how to access heart intelligence and peace of mind, in order to receive the benefits of the heart's impact on their relationships, health, performance, creativity, contribution, legacy, social change, and the building of a global culture of peace.
Vednita Carter is the Founder of Breaking Free, a non-profit organization based in St. Paul Minnesota established in 1996 whose mission is to end all forms of prostitution and sex-trafficking. Ms. Carter is an author, sought-after speaker, trainer, and award-winning pioneer in the abolitionist movement. She has extensive experience in developing, planning, and implementing programs for sex trafficked/prostituted women and girls. She was awarded the prestigious Norma Hotaling Award for her life-long service to victims of sex trafficking. She traveled to Europe, South East Asia, South America, Thailand, South Africa and many other countries to educate service providers and community members on Breaking Free's pioneering work and to offer assistance in helping them to create similar programs. In 2016 she was given the "Lifetime Achievement Award" from President Barack Obama for her lifetime commitment to providing services to survivors of sex trafficking/prostitution. In 2014, Vednita was awarded the Path Breaker Award from Shared Hope International for her tireless efforts to reduce the demand for commercial sex, in 2014 she was named a CNN Hero for her work in ending sexual exploitation of women and girls in the United States, in 2014 she attended President Obama's State of the Union address as the guest of Representative Erik Paulsen. In 2015 she graduated from the CICA International University and Seminary and received an Honorary Doctorate of Divinity, Ambassador-at-Large, and Chaplaincy with special status with the United Nations. She has extensive experience in developing, planning, and implementing programs for sex trafficked women and girls and has trained law enforcement/FBI. Vednita states that "she has been called by God to bring education and knowledge about the harms of prostitution and sex-trafficking, in Minnesota, the Nation and Around the World – and to ultimately "set the captives free".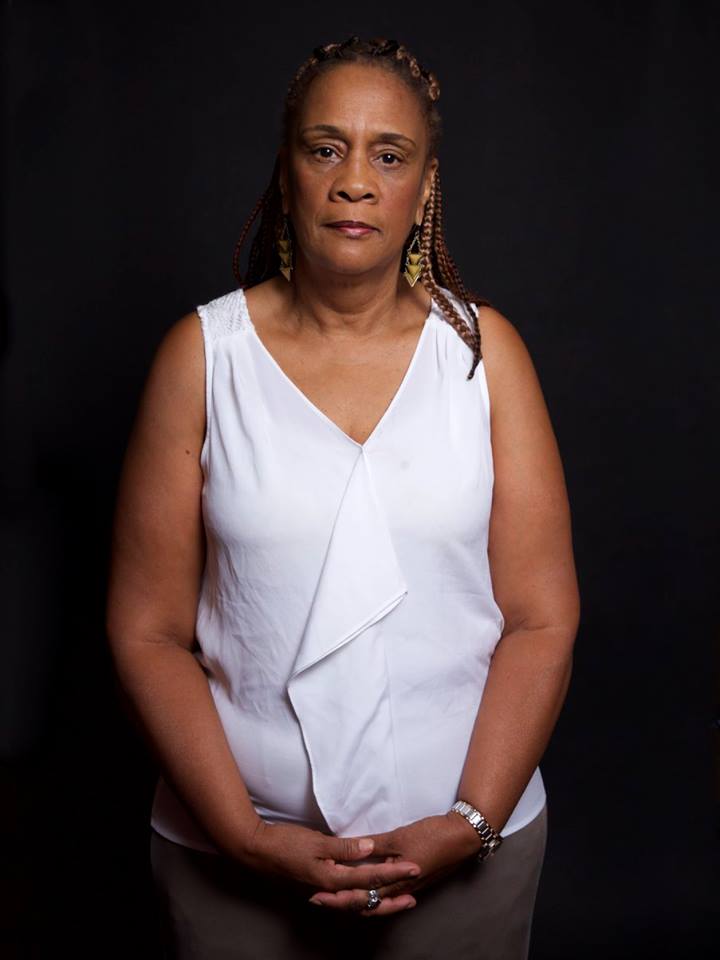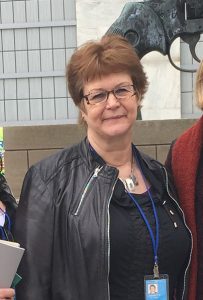 Gudrun Jonsdottir
The only real big sister who reveals her identity.  Spokesperson for Stigamot, Iceland's rape and sexual violence crisis center.
Thordis Elva is known to Icelanders as a writer, journalist, public speaker, and Woman of the Year 2015. Nine of her plays have been professionally produced and her book about gender-based violence earned her a nomination for the Icelandic Literature Prize. In 2011, she founded an equality campaign that sparked a national debate, and in 2012 she was commissioned to reinvent the approach to violence prevention and sex education in Icelandic schools, resulting in award-winning short films. She has been the Chairman of the Board of the Icelandic Women's Shelter, has served on government committees, and is a sought-after speaker on subjects like gender equality and non-consensual pornography. She holds a BA in theatre, an MA in Editing and Publishing, and currently resides in Stockholm, Sweden with her partner and their son.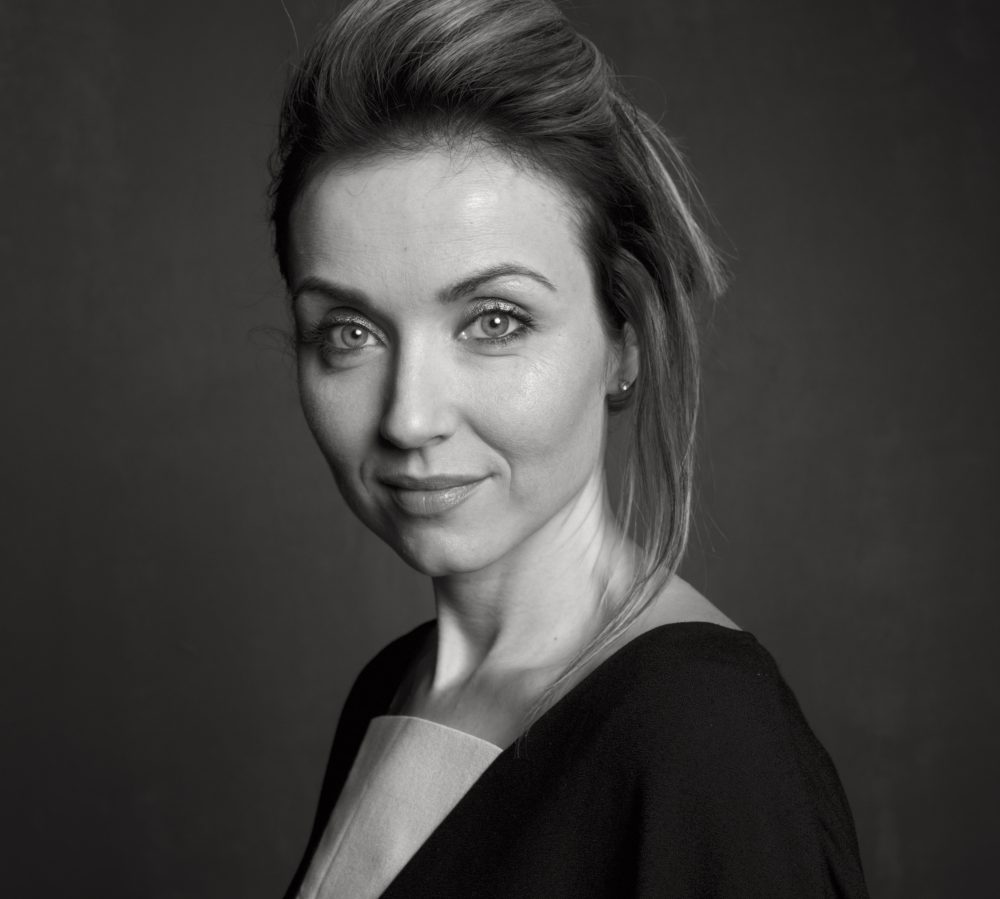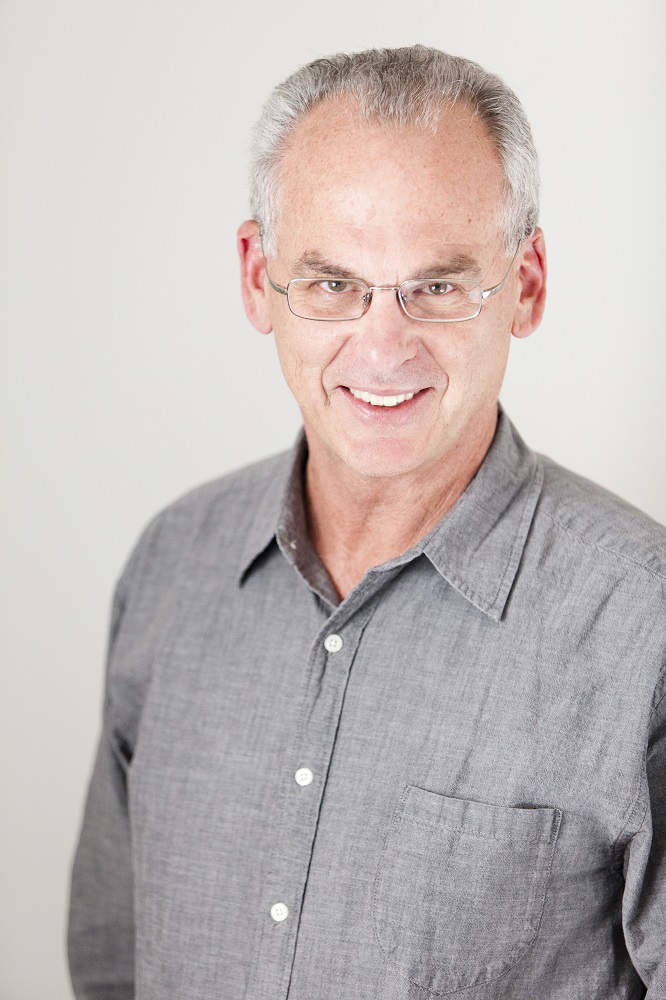 Fred Fuchs
Currently Fuchs is an independent Film and Television Producer and media consultant based in Toronto area. His focus is developing, financing, and producing films and television series for an international audience. Fuchs is uniquely situated, with strong ties with US networks and talent from his first 20 years based in Los Angeles and San Francisco and the last 14 years working with Canadian and European networks. His most recent projects include the feature film's Milton's Secret, based on the book by Echkart Tolle, starring Donald Sutherland and Michelle Rodriguez, The Virtuoso, and Little Italy. Fuchs began his career as a producer in LA working on award-winning television series like Faerie Tale Theatre for Showtime and Vietnam War Stories for HBO. Fuchs then segued into the feature film industry producing Tucker: The Man and His Dream, directed by Francis Ford Coppola and executive produced by George Lucas. For 10 years Fuchs was President of American Zoetrope Studios (Francis Coppola's company) and was Executive Producer of 17 features including The Godfather Part III, Bram Stoker's Dracula, The Secret Garden, Don Juan DeMarco, The Virgin Suicides, and John Grisham's The Rainmaker. While at Zoetrope Fuchs also started a TV division and was Executive Producer for internationally successful mini series The Odyssey, Moby Dick, Kidnapped, Titanic and several TV movies and a multi season episodic series, First Wave. Besides working on the filmed entertainment side at Zoetrope Fuchs also worked with Coppola on developing, funding and managing other projects including: an innovative postproduction facility, a short story magazine in NY called Zoetrope-All Story (National Magazine Award for Fiction,) acquiring a winery, and a small resort business. After moving to Toronto Fuchs was Executive Director of Arts and Entertainment at the CBC, Canada's public broadcaster, for 4 years, where he was responsible for developing, commissioning and supervising production of all scripted content including shows like The Tudors, a 1 hour drama series with Showtime, Pillars of the Earth, an 8 hour mini series with Starz Network, Little Mosque on the Prairie, Being Erica, Republic of Doyle, etc. His responsibilities at the CBC included the divisions for Drama, Comedy, Children, Arts and Variety. Fuchs was also responsible for entertainment content for digital platforms. He had a department of around 90 people and responsible for $225 million of production a year. Other projects as independent producer in Canada, include two seasons of The Transporter; a 12 x1 hour episode Canadian/French treaty co production for TNT/HBOCanada/RTL/M6; Mother Up!; a ½ hour prime time animated series for Rogers Media in Canada and HULU in the US starring Eva Longoria; CAMELOT a 10 x1 hour episode Canadian/Irish treaty co production for Starz Entertainment/CBC, and World Without End a Canadian/German/Hungary 8 hour mini series for Shaw Media/Prosieben.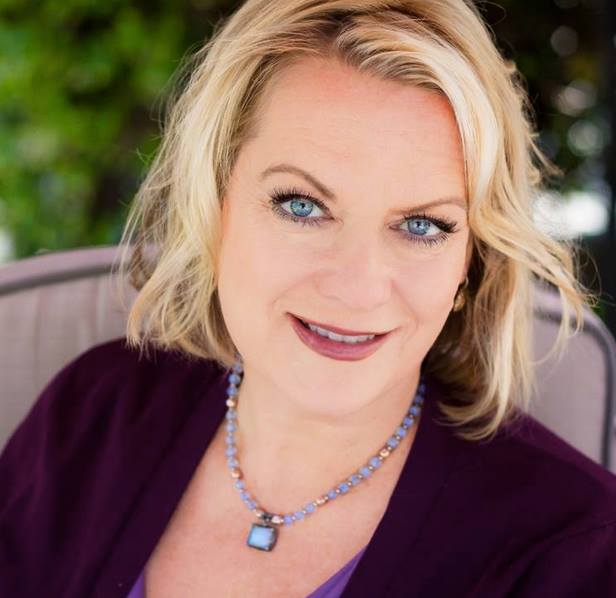 Tess is an award-winning producer for the past 20+ years in the areas of entertainment, technology and philanthropy. Tess has dedicated her life to advocating for peace, justice, and equality around the globe. She has traveled the United States and abroad as a humanitarian documentary producer and activist, while conducting empowerment and mentorship programs to empower people and to eradicate unjust systems that are a plight to humans, animals and the environment. Tess uses her voice as a vehicle to bring awareness and activate people to take a stand for making changes in the world. Tess's career as a producer in the entertainment and technology industries drives the global productions of GWEN and now her long-time vision has now launched www.GWEN.Live. Throughout her life, Tess has spoken regularly at international platforms on behalf of children and the imperative use of media and technology to bridge cultures of the world. Prior to co-founding the Global Women's Empowerment Network, Cacciatore was founder and executive director of the World Trust Foundation, an organization mentoring youth to become future leaders working together towards a sustainable world. Over the past decade, Cacciatore has traveled the globe connecting youth-focused nonprofit organizations and inspiring youth to take action towards positive changes in their lives, local communities, and global community. Tess comes to "Operation Big Sister" in 2016 before the United Nations "Commission on the Status of Women" with the beginning of filming the documentary of the same name and speaking on the topic on the panel during this commission. Tess brings her passion and expertise to the OBS team for a multitude of areas, for the main purpose of helping to obtain the goals of OBS: filmmaking, marketing, public relations, strategic partnerships, and any other factor that is needed.
Robert Browning, PhD (h.c.) is Co-Director for HeartMath Healthcare. For over 20 years with HeartMath, he's trained more than 12,000 individuals in evidence based tools that transform stress into resilience and authentic care. Robert received an Honorary Doctorate in Human Caring and Caring Science from Dr. Jean Watson, "to honor devotion to the betterment of humankind through human caring – heart centered teachings and practices." Robert engineered programs at Brigham & Women's, Stanford, Mayo Clinic and Kaiser Permanente and is currently on faculty with Watson Caring Science Institute and adjunct faculty with the University of Colorado-Anschutz Medical Campus, College of Nursing. As Co-Vice President of Pathways to Peace, a non-profit official Peace Messenger to the United Nations, Robert serves as a UN Delegate for the Commission on the Status of Women. Robert graduated from U.C.L.A., Magna Cum Laude, Phi Beta Kappa, and his 20 year focused research on the power of the heart, care and healing has informed the depth of his work, practice and message.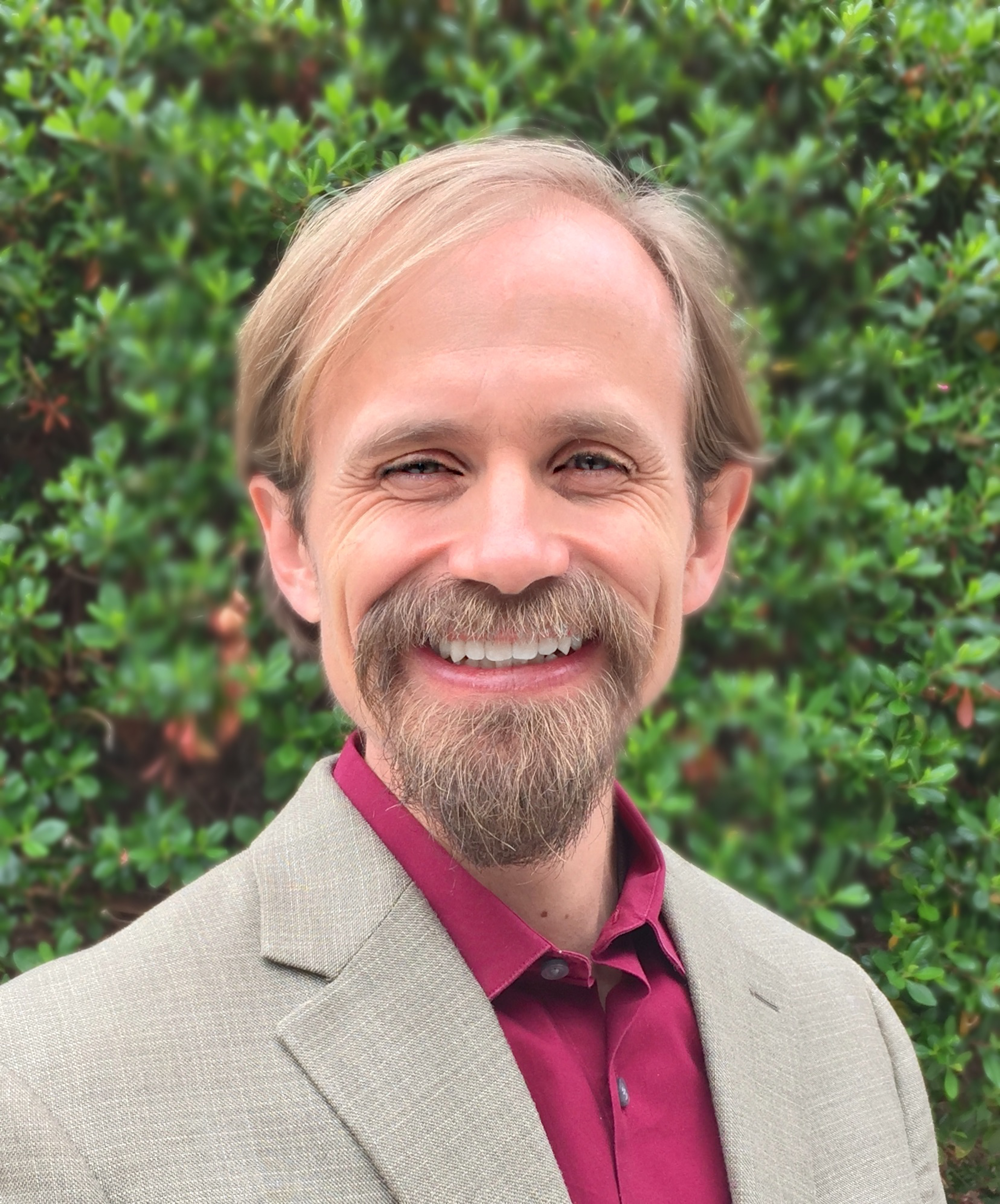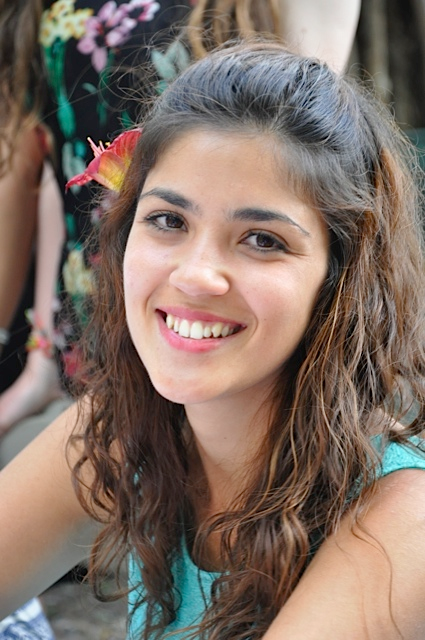 Mai Shbeta
Mai Shbeta was born and raised in Wahat al Salam-Neve Shalom (Oasis of Peace), the only intentional Jewish-Arab village in Israel. Her mother is Jewish and her father is Palestinian Muslim, and her dream is to be a bridge between the two people. Mai is a human rights activist- she is a lawyer, mediator and group facilitator and works to promote human rights and peace in Israel and Palestine. She completed her one-year legal internship at a human rights law office in Tel Aviv. Mai has started her activism and human rights work since a very young age, and has been active in several programs that promote peace, leadership, and women's rights in different events and organizations, such as: Global Changemakers, V-Girls (V-Day), NGO Commission on the Status of Women, UNESCO's Young Peace Ambassadors Workshop, Creativity for Peace and more. She has been engaged in volunteer fundraising work for her village and other peace organizations. In 2015 she became a board member of the Fyera foundation. In 2011, when she was 19, she gave a speech about her work at the World Economic Forum in Davos, Switzerland and in 2016 she joined the Forum's Global Shapers hub in Tel Aviv, where she's involved in different projects. In the last few years, Mai has become more involved in work for women's and girls' rights. She organized a fundraising event for women and girls who experience domestic violence, and she started volunteering in a shelter for women in the prostitution circle. Mai has worked as a producer with a production company in Israel that makes documentary and research films about politics, policy and human rights. Now she is helping with a production of a film about sex tourism and child prostitution in third-world countries. Mai believes that media and films are an essential tool to promote awareness and create change in important topics like these.
Cheryl Geoffrion is an expert negotiator, facilitator, and coach in sales and negotiation skills, leadership development, conflict resolution, and interpersonal communication. She is a published co-author of The Three Value Conversations, How to Create, Elevate,& Capture Customer Value at Every Stage of the Long-Lead Sales with a feature article in Top Sales World, An international motivational speaker, teacher, and former TV talk show host, Cheryl brings experience, compassion and vision to her work. She has devoted more than 24 years to elevating the business results of her client organizations and the individuals within them. For more than two decade, Cheryl has been highly sought as a keynote speaker and consultant to a wide variety of public, private and educational institutions. Her experience, passion, sense of humor, and ability to drive high-impact performance execution in a boardroom and classroom setting enable her to be both entertaining and remarkably effective at producing transformational results. Additionally she has the unique privilege to specialize in international sports marketing events working with the Olympics and FIFA World Cup implementing programs for Top Sponsors in Asia, Brazil, Canada, Europe, Mexico, South Africa, and the United States. She also served as the Managing Director of the Avon Breast Cancer 3-days and the National AIDSRides during which time she was responsible for many multi-million dollar charitable events nationwide. Cheryl's global experience ensures a strong cultural awareness. Cheryl started her professional career as an Air Traffic Controller (ATC) for the Federal Aviation Administration (FAA) where she honed a skillset that enabled her to achieve great success as one of the youngest certified in ATC nationwide. She went on to pioneer unique performance enhancing coaching programs for Air Traffic Managers and Supervisors. She is honored to have been the speaking coach to the presenters for United Nations Peace Messenger Organization Pathways To Peace, crafting the messaging for their 3 Panels to the UN Commission on the Status of Women. She is thrilled to bring her vast expertise working in the domain of influential messaging to the mandates of making a world that works better for all, in her service as a board member of the Fyera Foundation, and consultant to Operation Big Sister and the many other projects of the Fyera Foundation. Cheryl is excited to soon be stepping into a training management position at HeartAmbassadors, where she will be part of a team cultivating future world servants and their global development projects.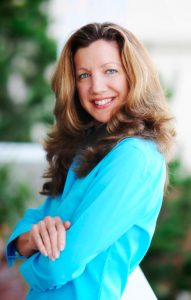 Alex has a unique background as an IS specialist — spanning over 25 years.  With extensive field experience and command of languages, Ms. Riggs has been ideally qualified to serve in dangerous, remote "hot spots" in over fifty countries on four continents. To keep a pulse on international issues and emerging technologies, Alex has remained as a senior partner in the international security consulting firm, Legion Global Ltd. All of those working with Legion Global volunteer, utilizing their expertise, for Children's Rescue Alliance. Additionally, Alex brings thirty years' experience as an advocate for survivors of violence, starting in New York City. Trained in peer counseling, legal advocacy, as well as case and crisis management, Ms. Riggs has worked and consulted at various domestic violence shelters for rape crisis throughout the United States and Asia. Alex also volunteers for Search and Rescue, along with her canine, Athena (serving in both the Katrina and Ike disasters), Red Cross and C.E.R.T. She is trained in ICS (Incident Command System) and NIMS (National Incident Management System). In 2010, while travelling for work internationally, Alex and the team literally stumbled upon a small child who had been kidnapped in the United States for the purpose of human trafficking. Filled with outrage, and always striving to make a profound difference, Ms. Riggs founded Children's Rescue Alliance (CRA). Its mission is three-fold: (1st) Facilitate the rescue of American children who have been taken for human trafficking, and all kidnapped and trafficked victims regardless of age; (2nd) Education; (3rd) Public Policy and Advocacy. It was quickly determined teaching safety awareness was paramount to minimize the prominent trafficking/kidnapping atrocities. As a result, Alex created Children's Defense Alliance (CDA) – the educational division of CRA.  Since December 2014, CDA's team has taught over 300 classes with extremely favorable feedback at national schools, churches, libraries, synagogues and organizations to educate parents, educators, staff and clergy how to better protect their families and students, as well as teach children (age-appropriate classes) awareness, prevention, evasion and self-protection. All of the programs are centered on CDA's trademark, "Color Code of Awareness." In November 2015 (to present), CDA rolled-out their national safety awareness pilot program for high school teenagers throughout the Los Angeles county libraries, which was selected and endorsed by the National Museum and Library Services. As a result of attending CDA's presentations, a younger child learned how to effectively react to, and stop a repeat sex offender – after being victimized for months.  In a separate circumstance, an American female college student knew what to ask and how to react to a male trafficker, who pretended to be a college student (literally saving her from being one of the latest trafficked victims).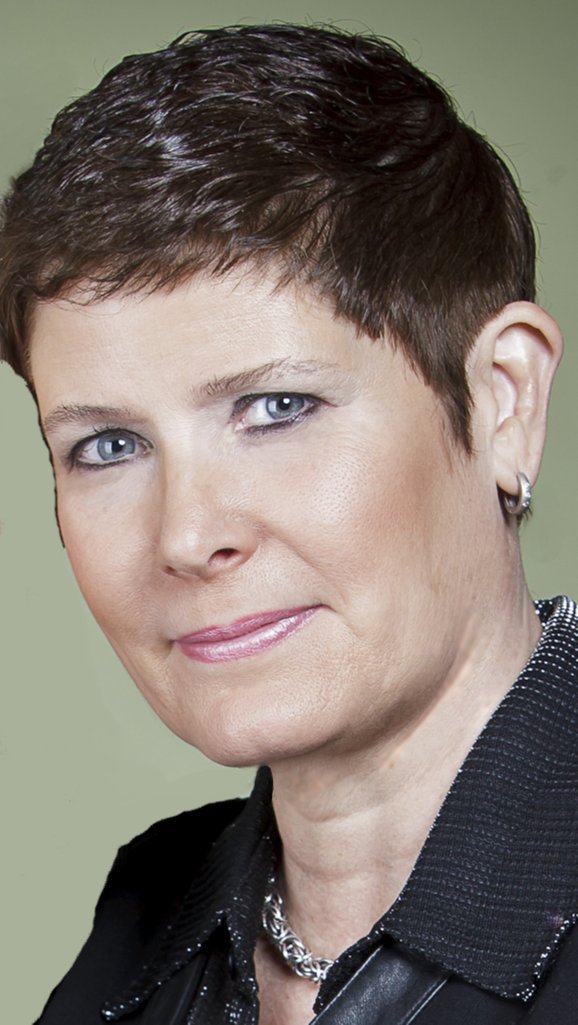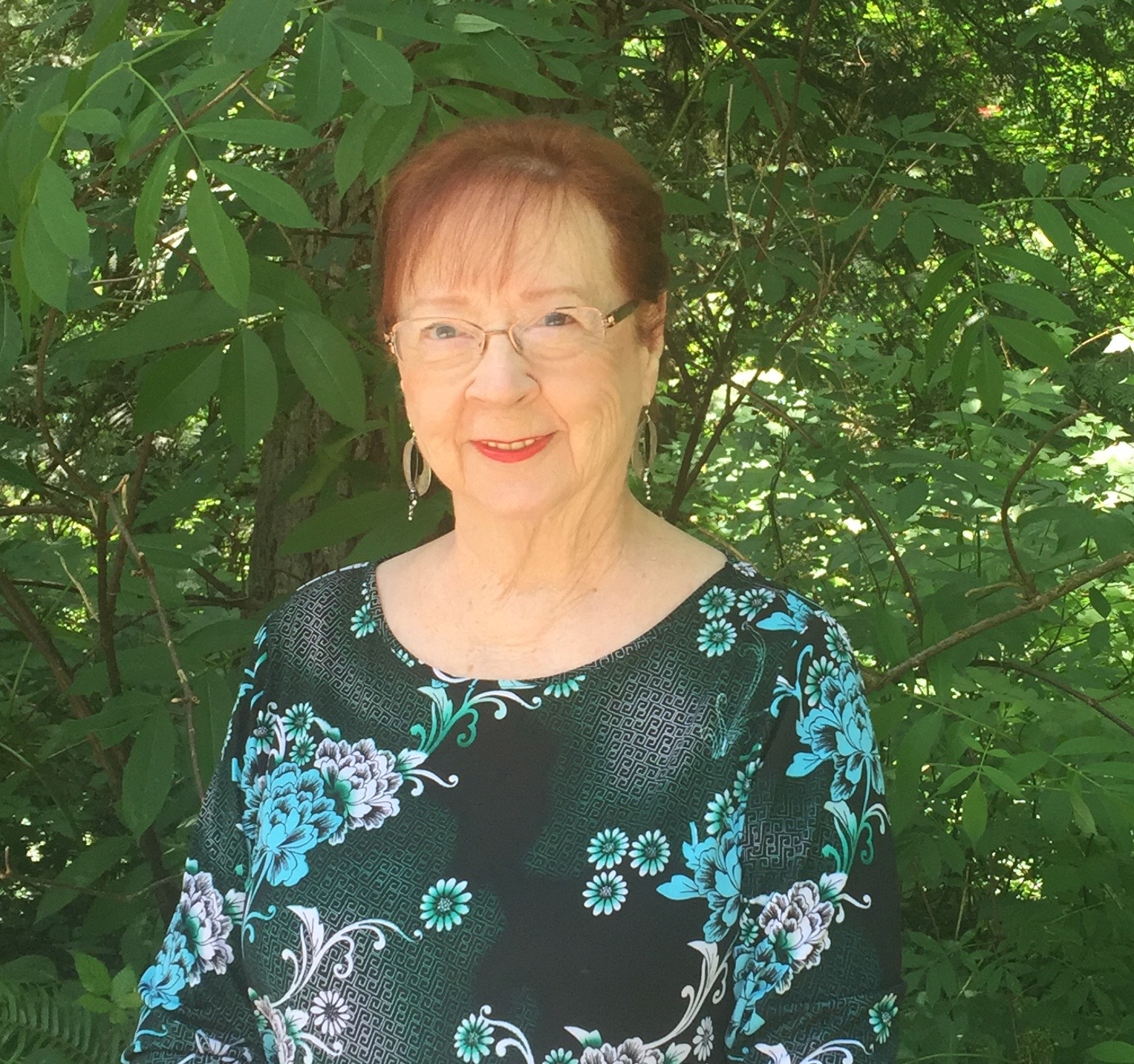 Amy Ruggiero
Amy passionately cares about bringing the issue of sex trafficking to the consciousness of everyday people in order to empower each of us to take action now to end this human rights violation. She envisions people across the globe hosting Operation Big Sister events to learn what they and others can do to end sex trafficking. . She is deeply grateful to be a part of the Operation Big Sister team and a member of Sheva Carr's Heart Ambassador program, which provides personal development opportunities through global service.
It is inspiring and fulfilling to be a member of the Operation Big Sister team and part of the larger global effort to help stop human trafficking. As a member of Sheva's HeartAmbassador Program, after attending my first Commission on the Status of Women at the United Nations in 2016 and hearing story after story of women and children being exploited, I decided to take action and be part of the solution. Maybe there will be something on our website that will inspire you to take some form of action too.